CVS has a deal on Always Discreet pads and liners this week.
$3.99 Pads 12-20 ct or liners 44-48 ct.
You will need 6 coupons to get this deal and at least 2 transactions as you can only use 4 coupons per transaction.
You can print the one here or P&G insert 1/25 or Redplum 1/11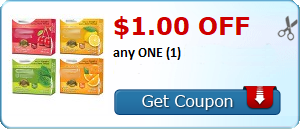 Deal Scenerio:

4 x $3.99 (- 4 x $2 coupons) $7.96
2 x $3.99 (- 2 x $2 coupons) $3.98
total out of pocket is $11.94 and get $5 back in Extra Bucks!
The Extra Bucks print for $20 on the product and might actually work with only 5 packs since it sometimes prints when you are only a couple cents short.
Please visit and "like" our
Facebook
page to keep up on the all great deals!
Our site is supported by affiliate links and advertisements.