Print this $1 off coupon and take it to Walmart to get cheap shampoo or conditioner! Walmart has the regular Suave for $1.50 - price may vary by location.
NOTE: I have seen it posted that the small bottles of Suave will be free since they are 94¢ each, but our Walmart only has the Naturals (which is excluded on this coupon) in the small bottles.
Also, this is a manufacturer coupon even though it says Dollar General. Walmart does take coupons with other stores on it. If a cashier tries to deny it, I just ask for a manager.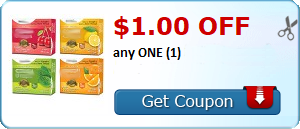 Please visit and "like" our
Facebook
page to keep up on the all great deals!
Our site is supported by affiliate links and advertisements.