It's like getting it free! Just pay 87¢ for either a Cadbury Egg or other selected Hershey's single bar and get 87¢ back in the form of an Extra Buck to use on your next purchase. You can use this the same day (unlike Rite Aid). So just do 2 transactions if you have other purchases to make.
You might also be interested in the new $2 off coupon on select Mars brand Easter Candy. The wording when it prints is: "$2 off any 3 Starburst Jelly Beans, Life Saver Jelly Beans, M&M's Easter Chocolate Candies and/ or Dove Chocolate Eggs or Bunnies."
I just printed this today and it is good through 4/6 - which is the day AFTER Easter! So print this one before it's gone! You can use it on Easter clearance candy the day after! It prints as a manufacturer's coupon, so Walmart should also accept it!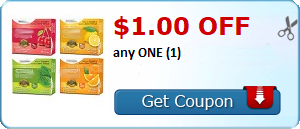 Please visit and "like" our
Facebook
page to keep up on the all great deals!
Our site is supported by affiliate links and advertisements.