My Little Pony Equestria Doll as low as $2.97 after price-match and coupon at Walmart. They may limit you to one item.
The proper way to price-match to Walmart.
The item has to be on an approved website (and not 3rd party sellers.)
The item has to be in stock.
Managers have the final approval.
You can see their online price-match policy here:
Walmart online price-matching policy
.
Please DO NOT take screen shots of other areas - this is not appropriate and is considered fraud. Please abide by the terms that they have set. Thank you.
You must get the exact item.
So this doll right now (and price may change at any time) is $6.97 on Walmart.com. It was $12 and some change in the store. I price matched to the Walmart.com online price and it is in stock right now. Then, I used a $4 off coupon taking it down to $2.97 before taxes.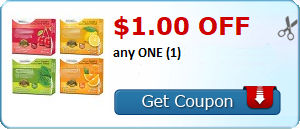 Please visit and "like" our
Facebook
page to keep up on the all great deals!
Our site is supported by affiliate links and advertisements.