Hot deal on Betty Crocker Fruit Snacks!
You must buy 4 to get the 4/$4 price, but then print 2 of these coupons (that should double) for a grand total of $2 for 4 boxes or 50¢ a box!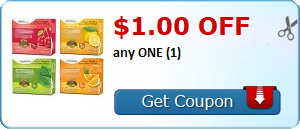 Please visit and "like" our
Facebook
page to keep up on the all great deals!
Our site is supported by affiliate links and advertisements.