I loved my old Foodsaver Vacuum sealer, but it has seen it's day. So, my husband has been asking what model I'd like to replace it ... for my upcoming birthday. I found a $25 printable coupon off any model retail of $129 or more and gave it to him.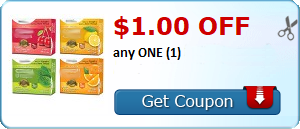 So, he pricematched the $169 Foodsaver V4400 to Target's online sale of $139.99! Then used the coupon on top of that!
Grand total was only $114.99!
That's a $54 savings over the Walmart price!
I'm guessing you could just buy it at Target with the coupon, but Walmart is right around the corner for us.
For price-matching to Walmart, I added it to my Target checkout and chose in-store pickup. It showed available, and availability is key when price-matching online retailers at Walmart. Here is their online price-match policy:
Walmart's online price-match policy.
Be sure to match the item and model number exactly!
Please visit and "like" our
Facebook
page to keep up on the all great deals!
Our site is supported by affiliate links and advertisements.