Grab this $1 off All Detergent coupon! $1.50 at Kmart after doubled! This detergent is on sale for only $3.50 this week! Only $1.50 after doubled! Be sure to follow the guidelines to get your coupons to double.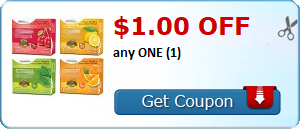 Remember with Kmart double coupons ...
Coupons up to and including $2 will double
You MUST have a $25 order
They will only double 5 coupons (It used to be only 4 like coupons - not sure if that is still true.)
You can still use additional coupons, they just will not double, so be sure to hand over the ones that you want to double first!
Please visit and "like" our
Facebook
page to keep up on the all great deals!
Our site is supported by affiliate links and advertisements.