Rite Aid this week has an awesome deal on Huggies this week! I was just saying that I needed to find a deal on diapers for when my granddaughter comes over!
Buy 2 Jumbo packs of diapers for $8.99 and get 500 in Plenti Points (limit of 2 deals), but the deal gets even better!
Buy 4 packs of diapers at $8.99 each
Use (2) $4/2 Jumbo pack Huggies printable coupons or (4) $2 off Huggies printable coupons.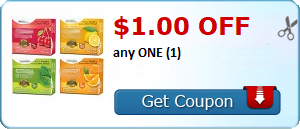 $8.99 x 4 = 35.96
- $8 in coupons = PAY $27.96
Get back 1000 points which is equal to $10
and a $5 off your next order catalina!
After all savings, it's "like" getting each pack for only $3.25!
.
We use affiliate ads to help fund our site.