Head on over and print this coupon for $2 off Alpo Meal Helpers 36 oz box. I just looked at the Kmart website and shows in stock for our local Kmart and priced at $3.99.
This is a manufacturer coupon and can be used most places that accept coupons, I was just pointing out a deal at Kmart. I couldn't find this product on Walmart's website.
So with this coupon, it's a 50% off savings!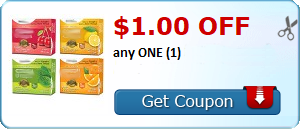 Also, don't forget to check your canning jars at Kmart to see if you can get in on this deal:
.
We use affiliate ads to help fund our site.