The reason I am posting this is because I just saw this on Groupon for over $130! Don't fall for that price!
We use affiliate links and ads to help fund our site ... and we always try to post the best price available!
Roarin FurReal Tyler the Tiger is available on
Amazon
,
Walmart
, and even
Target
for only $93.99!
This seems to be the best price as Kohl's is priced at $129, ToysRUs has it for $110.49, and as I said, Groupon is over $130!
It's up to you as to which one you want to purchase it from. Prices could change at any time.
Walmart
: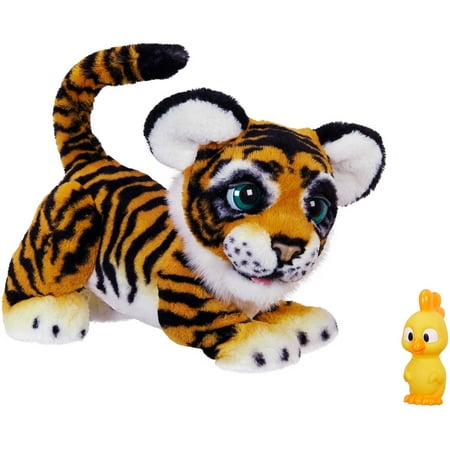 or
Target
:
If you like our posts, consider getting one email a day with all the days posts by signing up for our email subscription or "liking" and "following" our Facebook and Twitter pages:
Sponsored content: