There are a few new coupons available ... be sure to read the requirements.
We use affilliate links and ads to help fund our site.
The Old El Paso coupon requires that you also purchase 2 avocados. Avocados are a great way to get fiber into your diet. Avocados have 10 grams of fiber per cup. And, well, they are really good when made into guacamole!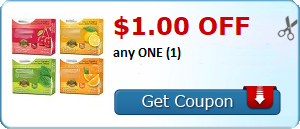 Walmart's price in-store here is $5.74
but may vary by location. If anyone knows a good sale on Bounty Basic, please let us know so that we can update it.
If you do any type of shopping online, you really need to be signed up with Ebates! Otherwise, you are missing out!
Sign up for our email subscription (one email a day) ... and be sure to "like" and "follow" our Facebook and Twitter pages:
Sponsored content: