Whoa! Need a new sheet set? You can get this 300-count Damask Stripe Sheet Set by Better Homes and Gardent for under $20 right now!
We use affiliate links to help fund our site.
There is a catch with this one, you have to order WHITE! All other colors are more. But if you don't mind white ... or even prefer white, these deals are pretty darn good!
Click the picture to go to the page to order.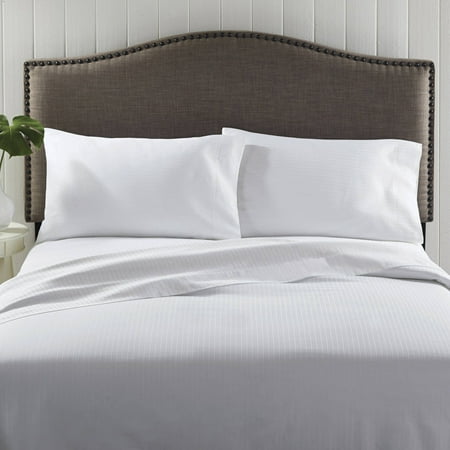 The price ranges from $11.83-$19.78 depending on the size.
These are 100% cotton!
Free shipping to your local Walmart store!
Be sure to subscribe to our one a day emails with all the deals that we post. You can find the button below to click on to subscribe. Also check us out on Facebook.
Sponsored content:
Sign up for our email subscription (one email a day) ... and be sure to "like" and "follow" our Facebook and Twitter pages: