Do you have a little one who loves sparkly things? Seriously, what little girl doesn't like sparkly things?
We use affiliate links to help fund our site.
Walmart has toddler silver glitter flats on clearance for only $4.
You will have to check to see if your store offers these for free pickup in store as it varies by area. Why not grab 2 pair! One for dress up and the other for play!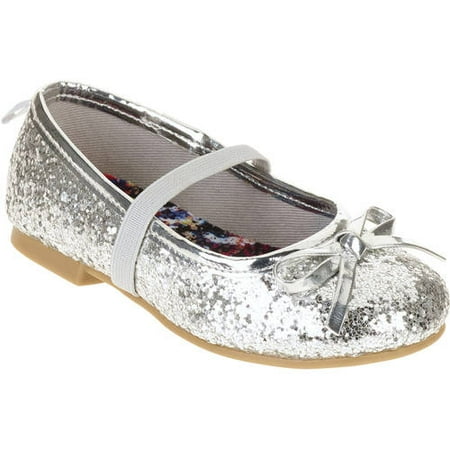 These are available in toddler shoe sizes 7, 8, 9, 10, 11. These would be really nice for holiday pictures too!
Sponsored content:
Sign up for our email subscription (one email a day) ... and be sure to "like" and "follow" our Facebook and Twitter pages: