I believe that EVERYONE should have at least one stainless steel skillet.
We use affiliate links to help fund our site.
Don't get me wrong, non-stick skillets have their place. I use mine mostly for cooking eggs, but I LOVE my stainless steel skillet. You don't have to worry about scratching the lining or how unhealthy that lining really is to your family.
With a stainless steel skillet, if you have anything stuck to the pan, you can soak it and use a little baking soda with your dish soap as a paste to clean it. These skillets are made of 18/10 stainless steel and are oven safe up to 500 degrees. So you can start dinner on the stove and finish in the oven! So many possibilities.
At 70% off the retail price - do you really want to pass up this
KitchenAid skillet set
?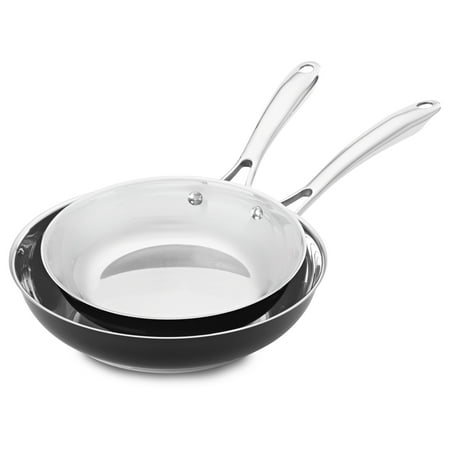 Come join our group
Penny Puss Hot Deals
Anywhere on Facebook and don't miss another deal! And don't forget to sign up for our email - see the orange box below!
Sponsored content:
Sign up for our email subscription (one email a day) ... and be sure to "like" and "follow" our Facebook and Twitter pages: