As we get closer to the holidays, I am going to try to post more toys deals.
We use affiliate links and ads to help fund our site.
This Monster High Peri and Pearl Serpentine Styling Head is only $9.97 on
Walmart.com
. The original price shows $49.99. The next best price that I can find online is from
Amazon.com
by a 3-rd party seller for $19.00.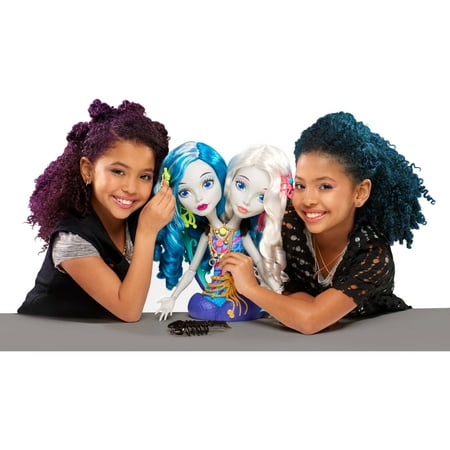 You can check
Brickseek
too to see if it's possibly cheaper in your local store. This particular item shows unavailable in my area.
Walmart has a lot of clearance going on right now. Unfortunately, there is a lot out of stock items shown online, so it takes some time to go through. If you have some time, you might want to check it out though. Be sure to click on the right-hand column all the way towards the bottom as there are 3rd-party sellers on Walmart.com that sometimes sell cheap but you have to pay shippping on those items, they never qualify for in-store pickup.
Sponsored content: