While looking for deals, I came across this set of GreelLife non-toxic cookware. I don't need a whole set though, but after posting this, I want to see if I can find a nice size skillet with a lid.
We use affiliate and sponsored links to help fund our site.
Want to share this with your friends on Facebook?
Just hit the blue button below!
I use stainless steel cookware because I feel it's safer than most non-stick surfaces. But, when it comes to cooking eggs ... well, I use non-stick. I am really happy that I ran across this deal so I can look for a large skillet in this brand!
GreenLife Soft Grip Absolutely Toxin-Free Healthy Ceramic Non-stick Cookware Set, 18-Piece Set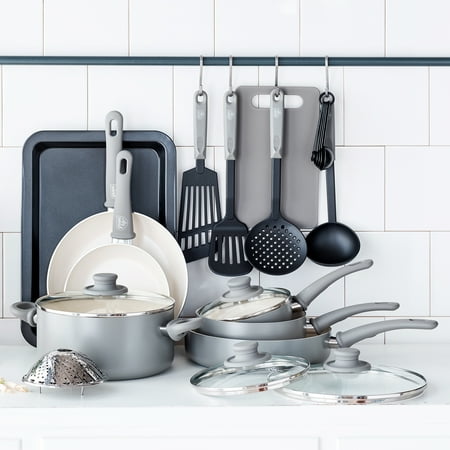 C
ome join our groups Amazon Deals by Penny Puss and
Penny Puss Hot Deals
Anywhere on Facebook and don't miss another deal! Also, don't forget to sign up for our email - see the orange box below!
Sponsored content:
Sign up for our email subscription (one email a day) ... and be sure to "like" and "follow" our Facebook and Twitter pages: